L2Top.gr - Το πρώτο Ελληνικό L2Topzone list που δεν κάνει διακρίσεις!
Owner: goma2
Member Since: 2016-06-27 12:01:41
Language:
Platform:

L2JAVA

Chronicle:
Website: http://goma2spain.com/lineage-ii/
Status: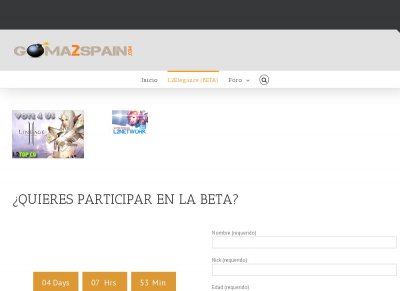 Server rates and features
GM Shop

NPC Buffer

Global GK

Custom Zones

Custom Weapons

Custom Armors

Offline Shop

Donations

Server Info
Join our beta!!!! We are testing our server with all our features working, community board, gk, buffer, events...